Rampage Imperial IPA


9.0% ABV ~ 85 IBU available year round in: 22oz bottles, 5 gal and 15.5 gal kegs Our flagship is an ode to hops; this beer is brewed with four and half pounds of hops per barrel! We use Amarillo, Citra, Chinook, Centennial, Millennium and Nugget hops to give this beer plenty of bitterness and huge aromatics. It is dry-hopped 3 different times with 3 different hops for a week each. The multi-layered hopping brings rich notes of tropical fruits – mango, papaya, pineapple along with big juicy citrus and dank resinous pine. The unique fermentation produces a very balanced beer that does not reveal its big alcohol level. Please Rampage responsibly!
Fracas Imperial Red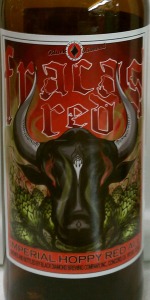 8.0% ABV ~ 55 IBU available year round in: 22oz bottles, 5 gal and 15.5 gal kegs A complex, hop-forward beer brewed with Chinook, Simcoe, Apollo, and El Dorado hops. This strong ale has a sweet chocolate and caramel maltiness balanced by a solid bitterness and pine and floral aromas from an aggressive dry-hop.
Moesaic Session IPA


4.7% ABV 38 IBU When we first got our noses in and hands on the experimental hop, then known only as HBC 369 CV, we knew it was something special. We wanted to make a lower alcohol IPA that didn't drink like many others we tried. There was good hoppiness to most of them, but the body seemed lacking. We went to work on solving this, and it took a bit of time. When we were finally convinced our session IPA was ready for prime time, HBC 369 had been named: Mosaic. We employ this chameleon cone -with its exceptional palette of flavors- at each stage in the hopping process. Paul has actually created a lower alcohol session ale with the flavor and body of an American IPA. This beer has developed a following in the active lifestyle crowd, especially with cyclists, but it's also a great beer when you just want a little more hang-time with your IPA. Dedicated to our hop-loving friend, David Moes, we brew this beer for true hop heads.
White Witch IPA


6.3% ABV 63 IBU available year round in: 6 pks, 5 gal and 15.5 gal kegs A light colored, smooth drinking American IPA brewed with Simcoe, Chinook, and Citra hops. Flavors and aromas of citrus, tropical fruit, and pine are balanced by a hint of cereal sweetness from the use of twenty percent malted white wheat. Not overwhelmingly bitter, but great hop aromatics make this an IPA drinker's IPA.
Bourbon Barrel Peak XV


8.5% ABV 30 IBU available year round in: 22oz bottles, 5 gal and 15.5 gal kegs Wherein we take our rich,luscious Peak XV Imperial Porter and set it down in Bourbon barrels for a little happy time (sometimes when you are waiting, time does not fly).. Bourbon and vanilla are a natural combo and the wood ageing smoothes the chocolate, further blending it with the malt flavors and adding wonderful depth. A true fireside winter warmer this one, we remain amazed at how great this beer is in an ice-cream/porter float.
Steep Trail Amber
5.7 % ABV 35 IBUs A deep amber beer brewed with high quality English malts and hops. Caramel sweetness and a subtle chocolate note are balanced by a pleasant bitterness.
Belgian Wit
4.6% ABV 15 IBUs Brewed with fifty percent malted wheat, our lightest drinking beer is a Belgian style Wit beer with just a hint of sweetness. We use orange peel, coriander, and chamomile to balance the slight tartness and fruity esters produced by our Belgian yeast.
Hoptah Session IPA


3.9% abv 40 IBU Brewed with large amounts of Citra, Centennial, and Chinook hops, this lower-alcohol IPA doesn't sacrifice any flavor. A full body and slight caramel sweetness balance the pleasant, resinous hop bitterness. (available only in Utah)
Freestyle Belgian Blonde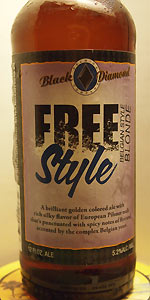 5.2% ABV ~ 25 IBU available year round in: 5 gal and 15.5 gal kegs A complex, light drinking brew, this Belgian-style ale is brewed with ten percent malted rye. Our house Belgian yeast creates peppery phenols and fruity esters while hops from the Pacific Northwest balance the malt sweetness. A beer you can come back to over and over – like a trusted friend. Extremely food friendly, this beer pairs with a wide range of dishes – from light apps and salads – to creamy pastas and grilled fish. Try this one in your favorite beer batter. Silver Medal 2008 World Beer Cup
Carnage Triple IPA
10.0% abv 100+ IBU Back by popular demand, this is the boldest, hoppiest IPA we make. Aggressively hopped with the Southern Hemisphere's Nelson Sauvin and Galaxy, this beer has aromas of tropical fruit, citrus, and grape juice. Brewed with almost 5 lbs. of hops per barrel of beer, we squeezed as many hops into this beer as possible. For true hop-heads only.
Tripel Plum
9.0% abv 30 IBU A new twist on the classic Belgian tripel. This golden-hued beer is made with barley, wheat and oats. Crystal hops create a spicy and subtle citrusy hoppiness. Half of the batch is aged for five months in three types of barrels – Jack Daniels, rye whiskey, and brandy. The other half is given a heavy dose of Italian plums, and a quick dry hop of Amarillo hops. The resulting nectar has tartness from the plums, with a plum/grapefruit-like nose, and finishes with hints of honey and oak, and a faintness of whiskey.